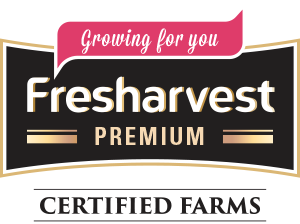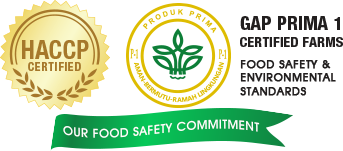 Proudly Grown and Packed in Indonesia, Berastagi Highland
ALSO AVAILABLE IN MAJOR SUPERMARKET OUTLETS IN SINGAPORE

Vertically Integrated

Horti Jaya specializes in Highland vegetable farming and distribution. We handle everything from sowing of seeds in our own farms right up to the harvesting, trucking, processing, packaging and delivery of the vegetables to our customers.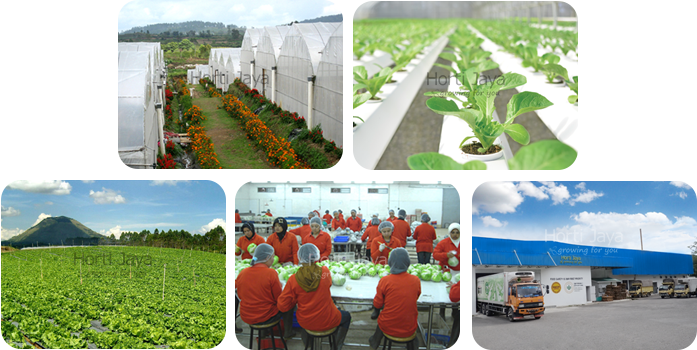 GAP Prima 1 & HACCP Certified
Being Vertically Integrated, Horti Jaya can achieve the Gold Standard
of traceability control and documentations.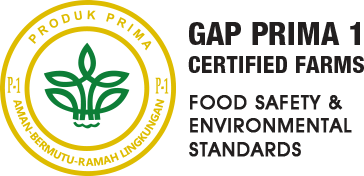 Horti Jaya Is The First To Be Certified
Gap Prima 1 In Indonesia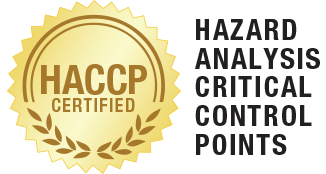 International Food Safety Standards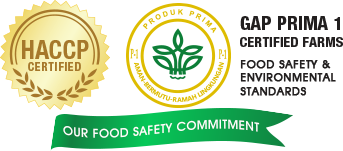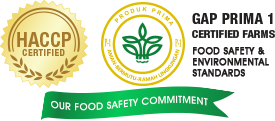 Food safety begins from the Farm
Every batch of our vegetable is traceable to its source and actions can be taken to mitigate any risk that may threaten Food Safety. This is our commitment to our customers.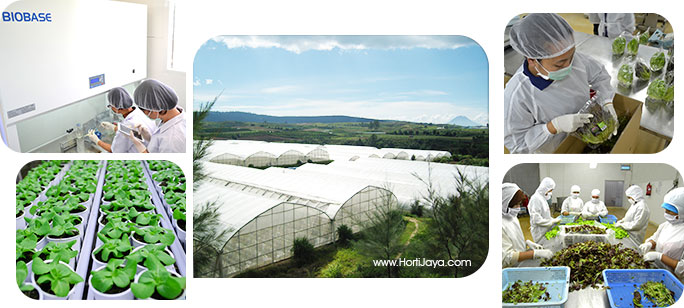 ENVIRONMENTAL FRIENDLY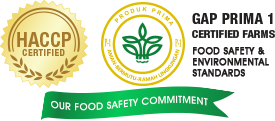 SUSTAINABLE FARMING PRACTICES
Horti Jaya invests into Agriculture Biotechnology that supports our sustainable farming practices. This enables the replacement of harmful farming chemicals with Organic substitutes. Horti Jaya's effort has earned GAP Prima 1 certification by Indonesian Ministry of Agriculture.